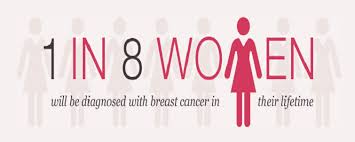 We Race Because…
Breast Cancer is the leading cause of cancer deaths in young women (ages 15-54) in South Carolina.

50% of our affiliate population live in medically underserved areas and don't have access to health care.

More than 3,800 women in South Carolina were diagnosed with breast cancer in 2015.


More than 690 women in South Carolina died from breast cancer in 2015.
But, when you participate and fundraise for the Race, we fight these statistics together. In 1980, the 5-year relative survival rate for women diagnosed with early stage breast cancer (cancer confined to the breast) was about 74 percent. Today, that number is 99 percent! Komen has played a critical role in every major advance in the fight against breast cancer - transforming how the world talks about and treats this disease and helping to turn millions of breast cancer patients into breast cancer survivors. This progress was made with your continued support and together we can reach our vision of a world without breast cancer.